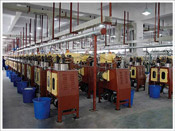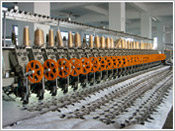 Wenzhou JMTACC Garments Accessories Co., Ltd. Is A Specialized Manufacturer And Exporter Of Series Garment Accessories, Gifts, Home Supplies And Motorcycle Accessories In China Since 1988. Last 10 Years We Exported $3Million Worth Of Goods To Worldwide Markets Per Year.
We Operate 3 Factories And 1 Business Office With More Than 10000 Square Meters Workshops And 1000 Workers. Our Equipments Are From Italy, Switzerland And Taiwan, We Have A Well Production Management And Excellent Quality Products, We Do Have A Good Reputation And Become Very Famous In China. As What We Always Do, JMTACC Offers The Most Competitive Prices, Excellent Quality And Prompt Delivery To Buyers From All Over The World.
Our Products Are Made To Oeko-Tex Standard 100 And ITS/SGS Standards, "JMTACC" Registered Trademark Products Are Exported To Asia, Europe, Africa, America More Than 50 Countries And Areas, Including Wal-Mart, Calvin Klein, Ikea And Swarovski.